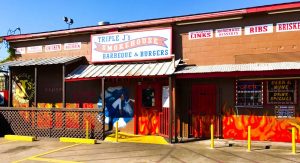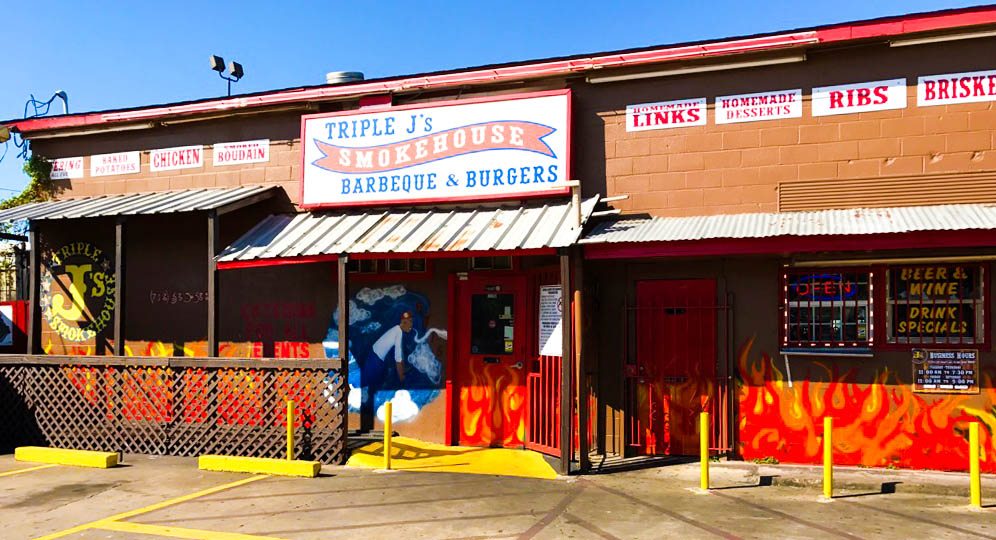 Triple J's Smokehouse, Inc. ("the place" is what regulars call it!) was established in 1994 by Rhonda and Jarrett Scales on the north side of Houston proudly called Houston Gardens.
Jarrett was a native Houstonian and a graduate of Kashmere High School. While at Kashmere, he earned a scholarship in football and was recruited by Fred Akers in 1987 to play at Purdue University. He graduated from Purdue with a degree in Supervision in 1991 and returned home to open Triple J's Smokehouse in the community in which he was raised.
Rhonda is originally from Indianapolis, Indiana. She and Jarrett met at Purdue University in 1990 where she was pursuing her degree in Elementary Education. After she graduated she moved to Houston to teach and continue her education at Texas Southern University. She is a proud "Silver Soror" of Alpha Kappa Alpha Sorority, Inc. (skee-wee!!!)
Jarrett and Rhonda married in 1996 and decided that Rhonda should come aboard and open the catering side of the business. In 1998, Triple J's Smokehouse made their debut at the Houston Livestock Show & Rodeo. In 2014 & 2015, they were awarded ribbons for Best Value Food at Rodeo Houston because their food is cooked fresh daily on site. A little known fact is that in 2004 the company was a participant and BBQ cooker at Super Bowl XXXVIII.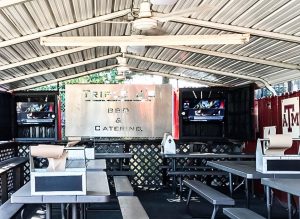 Jarrett and Rhonda are the "peacock" proud parents of Jalen and Dylen Scales. Jalen is currently a student at Lamar University and a new member of Omega Psi Fraternity, Fall 2021. Dylen is currently a basketball player at Concordia University in Austin, TX.
J and R give an abundant amount of credit for the success of Triple J's Smokehouse to the awesome and amazing crew that work with them. Jeff, Phipps, Dre, Tee, Cambray, Monte, Rico, Freddie, Justin, Connie, and Snoop. The crew are the most important part of the daily operations at Triple J's. They have over twenty years of knowledge on smoking meat with nothing but post oak wood and fire and they make it seem easy! It's obvious that they love what they do and Jarrett and Rhonda love and appreciate them for it!