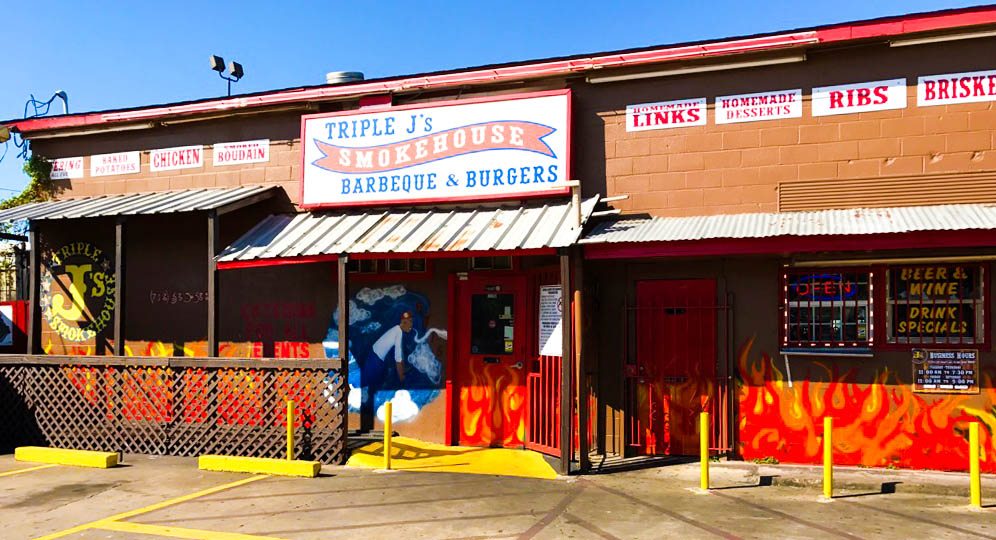 Houstonians know good barbecue when they taste it. That's why it is no surprise that KHOU Channel 11 turned to Houston viewers to ask who has the best barbecue in the Houston area! And guess who made the list? We did!
That's why we want to graciously say thank you to everyone that helped us make the top 11!
For nearly 25 years, Triple J's Smokehouse has been bringing the heat with our unique take on Texas barbecue. Folks from all across the Houston area have come to our location in Northeast Houston to enjoy our renowned sausage, our out-of-this-world brisket, and our signature local favorites, like our Raven's Bowl.
Life is too short not to eat Triple J's barbecue! Stop by our location on Homestead Road Tuesday through Saturday!